My college aged daughter asked for two placemats for her new apartment. She specified that they should be black, white, blue and green. This is how I started. I did not have a plan. I just cut wedge shaped strips, and sewed them together.
This wasn't interesting enough, so I cut it into strips.
Then I used the strips as a border around some fussy cut centers.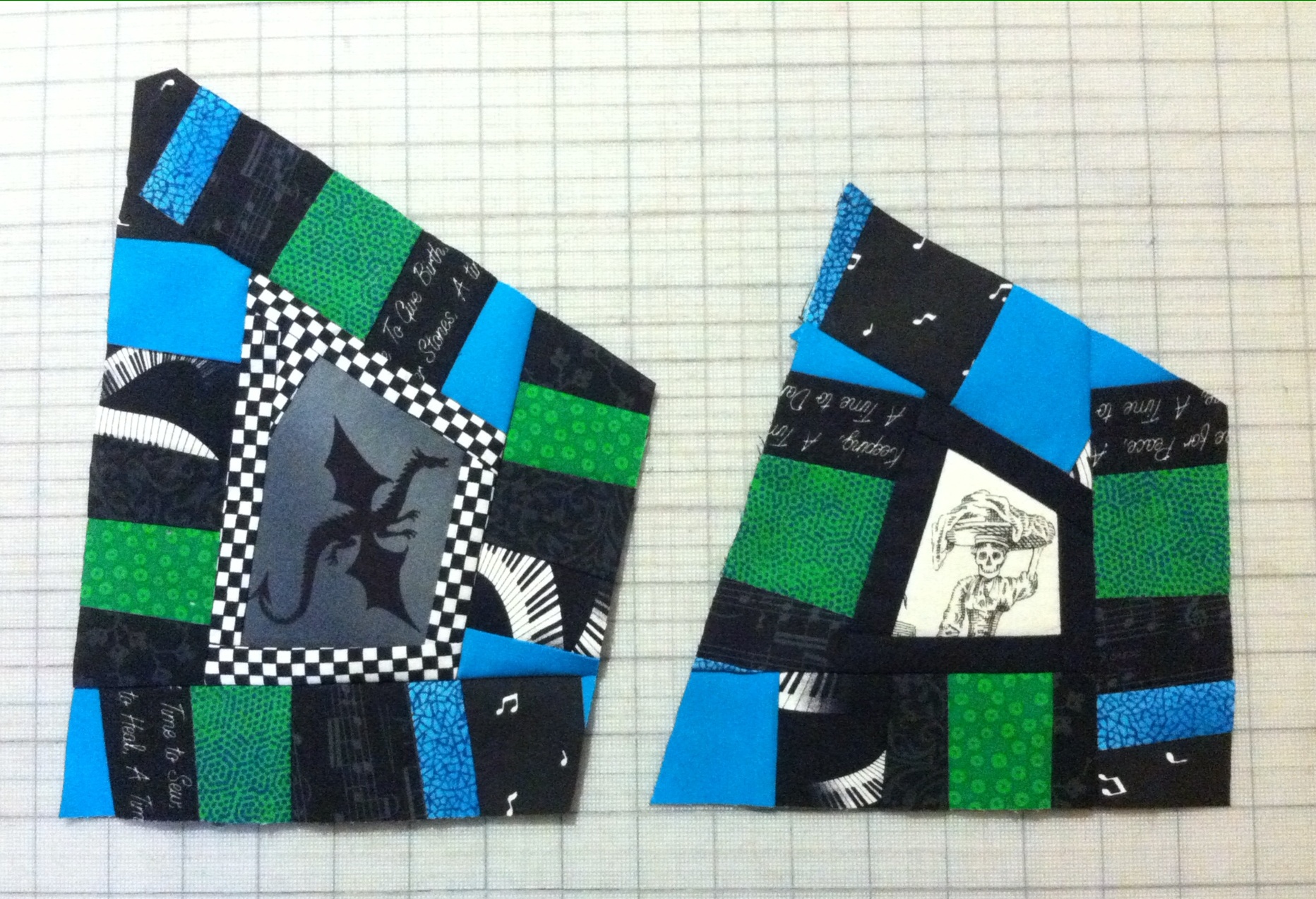 I continued piecing in an improvisational manner, until it was the right size. Here are the finished placemats.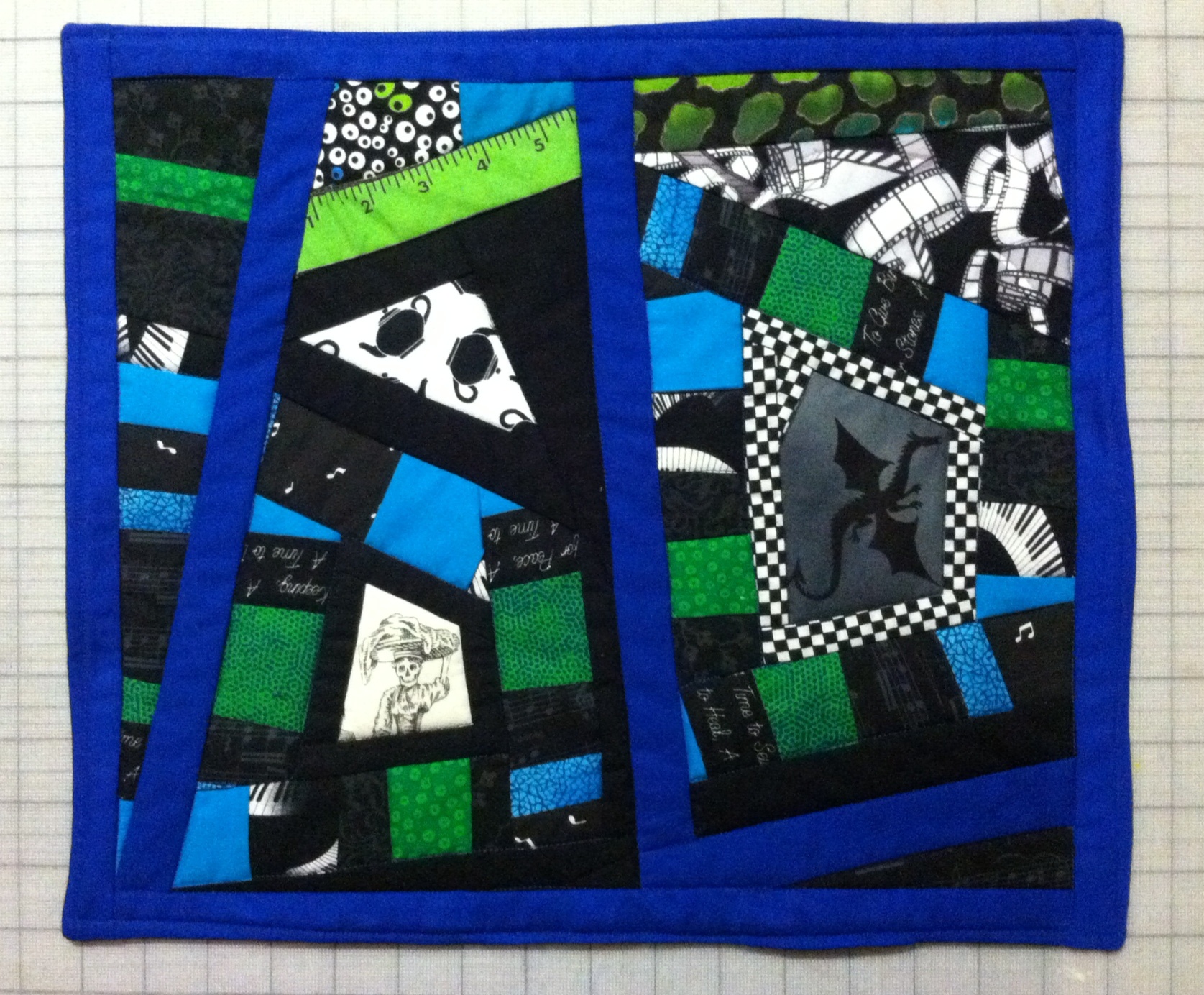 I'm pretty happy with them, except that the outside edges are a little wavy. Here's what the back looks like.
These placemats are for the daughter with the dragon quilt. She chose the backing fabric as well as many of the other fabrics in the placemats.