I have a quilt in the East Bay Modern Quilters' show! The show, Stitch Modern, is at the Piedmont Center for the Arts, 801 Magnolia Ave, Piedmont, CA, from now until May 8. For more info, go to http://eastbaymodernquilters.com .
I took an interesting all day workshop with Pam Rocco at the Stitch Modern show. The class was called "Quilting by the seat of your pants: Designing an original quilt." One exercise, called a 'thumbnail sketch,'  was to look at pictures in books and magazines through a one or two inch window in a sheet of paper. This was mine.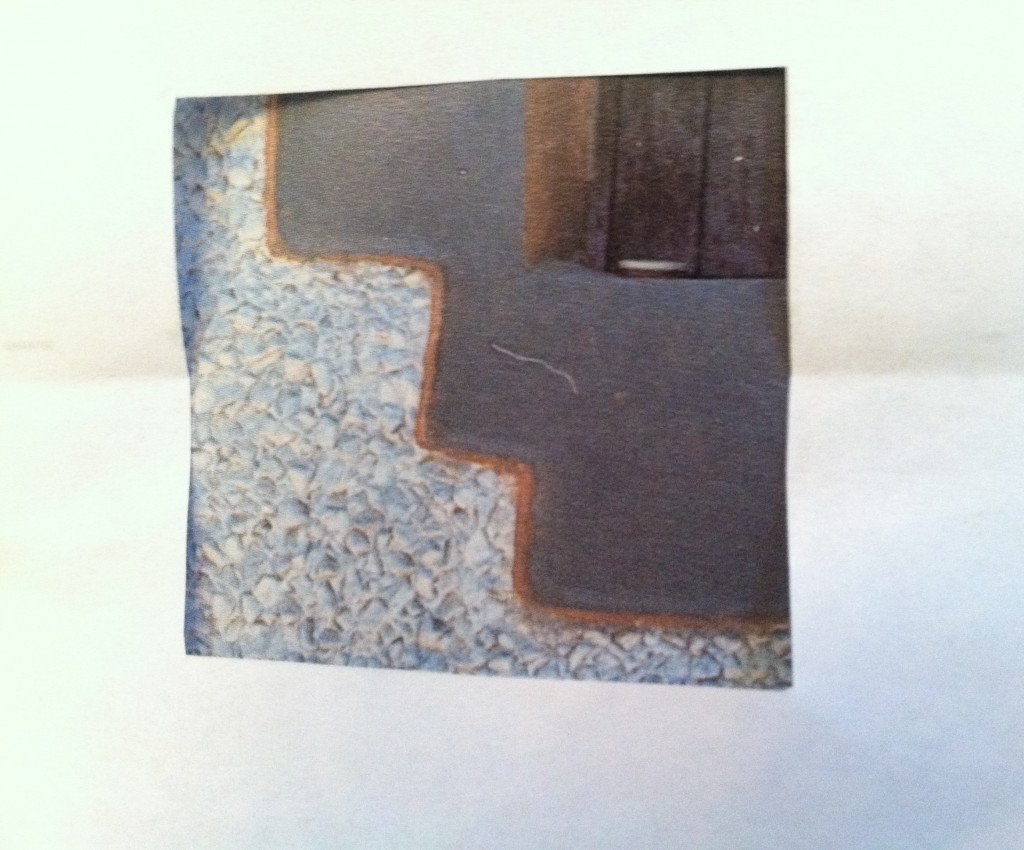 I found it in a book about African architecture. It's a painted wall of a building, and part of a window. Below is the quilt block I made from it.
I added the dark blue square on the bottom left because it needed something there. I like the "mistake" in the orange stair steps.