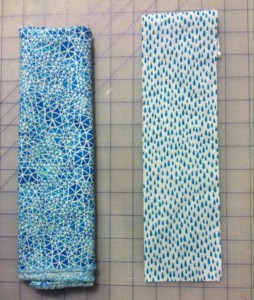 I didn't have enough of this light blue fabric, so I went shopping. There was only one fabric in the whole store that worked. The fabric on the left is the one I was trying to match. The one on the right reads as almost the same color, from a distance of ten feet. I bought it at a lovely, brand new, local quilt shop: Bay Quilts, in El Cerrito, CA. http://Www.sfbayquilts.com
Here is the quilt with the new border.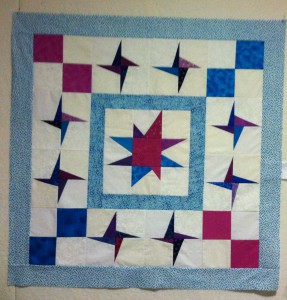 The inner border is the old fabric, and the outer border is the new one. They do look remarkably similar, from a distance. This quilt top is done, and ready for backing and quilting. I'm not going to quilt it yet. I want to start work on a quilt for the Sacred Threads show, which is due at the end of December. I expect to be working on it all Fall, with occasional breaks to work on 12 x12 quilts.