There are a lot of interesting fabrics in these pot holders. Double click on this image to see all the great details.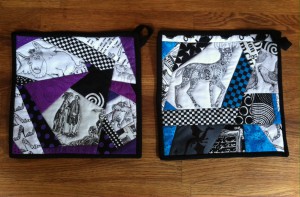 My younger daughter just left for her freshman year of college and her first apartment! I offered to make her something, and she asked for pot holders. (I made her a quilt for her bed several years ago). She requested black and white fabric with one additional color on each.  Above are the finished pot holders, and below are in progress photos.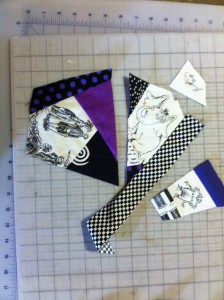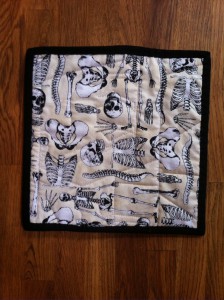 The skeleton fabric is on the back. My daughter loves drawing skeletons, so that's why I used this fabric. Most of the fabric on the front of the pot holders was also chosen because it's something she likes: shoes, Dr Seuss, chickens, dragons, recipes, tea, etc.