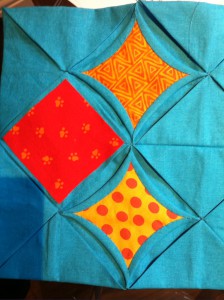 I'm continuing to sew this cathedral window sample. At the Voices In Cloth quilt show I learned something interesting from Youngmin Lee, a quilter originally from Korea. In Korea they have their own tradition of making what looks exactly like cathedral window blocks. But their name for it is "wish fulfilling jewel".
As you may or may not know, I'm on vacation in London. Here are some lovely desserts, stacked up at the cafe at the British Museum.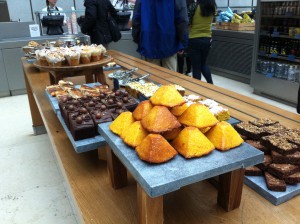 Here are some more non-eatable yummies.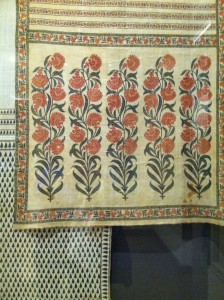 I think these are from the Victoria and Albert Museum.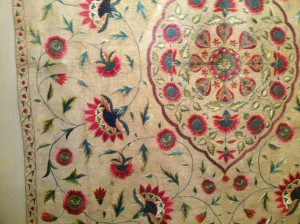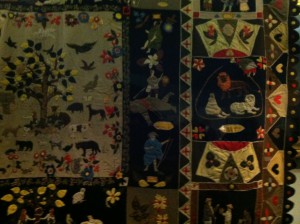 This last one is made of off cuts from military uniforms by a British woman taylor around the time of Napoleon. It's appliquéd and embroidered on top.