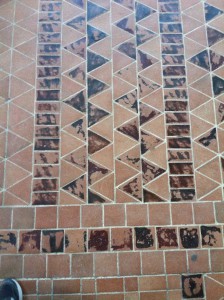 This is a tile floor from the abbey on Mont Saint Michel, in France. It looks like a streak of lightning setting for triangles. The way the color is worn away, it looks like "scrappy fabric" choices. It would make a nice quilt.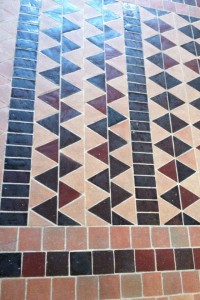 This is what it looks like from another place on the same floor, where the glaze hasn't been worn away. I also took a photo of a wooden floor that looked quilty to me.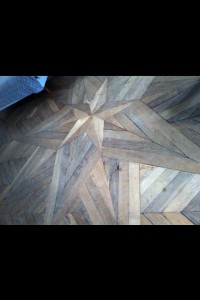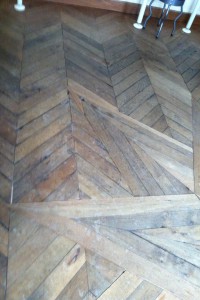 This the floor of the AirB&B we stayed at in Caen, France. Doesn't it look quilty?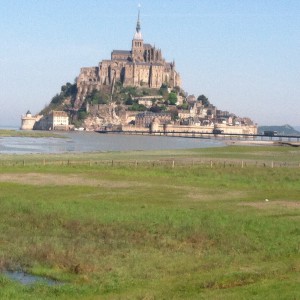 I can't resist adding a photo of Mont Saint Michel, which has been on my bucket list for years. It is only an island at high tide. I'm so glad I finally got to go there. It reminds me of my ceramic sculptures which frequently had small houses or castles on them.