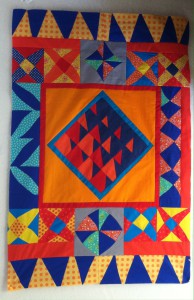 I took two workshops with Maria Shell. Linear Blocks and Kitchen Sink Quilting. The finished top above is from Kitchen Sink Quilting. I took a pile of blocks I made in Sujata Shaw's EBHQ class and/or from her book, and  put them together in a medallion format. The finished top is above. The process is below: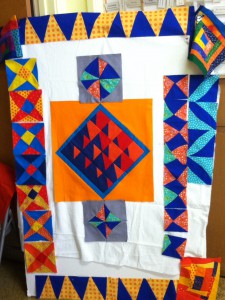 I was going to put log cabin blocks in the corners, but changed my mind. Also, the blue blocks were supposed to be a zigzag, but you can see in the first photo that they didn't end up that way. I decided not to resew it because it added another unexpected element. The two blocks with grey in them were a mistake that I turned into two new blocks.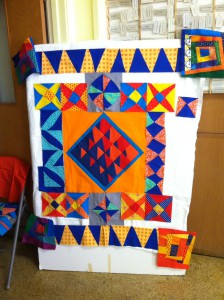 This is from the other class, linear blocks.