Last Monday I took Deborah Boschert's EBHQ workshop on printing, stamping, and stenciling on fabric. Below are some of my experiments: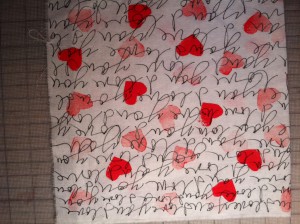 This one is handwritten with a Micron pen, and a stamp I made from "fun foam" attached to a piece of styrofoam as a handle.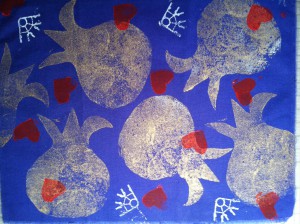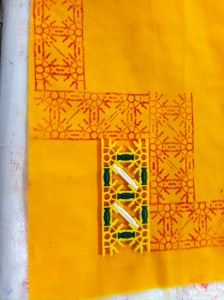 I made a stamp with "fun foam" and stamped it in gold acrylic paint. I made the heart stamp the same way.
The yellow and red print was made with a children's building block called K'nex, which is also in the photo.
Here's another K'nex unit, below.