I'm teaching a fusible fabric applique class at HelloStitch, Aug 4.  Below is an example of what you can do with this technique.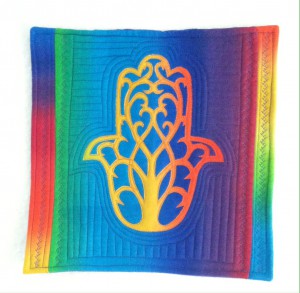 Here's a link to the class on the website. https://www.hellostitchstudio.com/claire-sherman 
Use paper cutting techniques to make intricate, iron-on fabric appliqués. Then practice different ways of sewing the fused appliqués onto a background fabric. Explore the possibilities with multi-layer appliqués.
This is a process class, focused on learning how to cut and appliqué fabric. However it's easy to turn your class project into a wall hanging or pillow.
Skill Level: Appropriate for everyone from beginners to advanced.