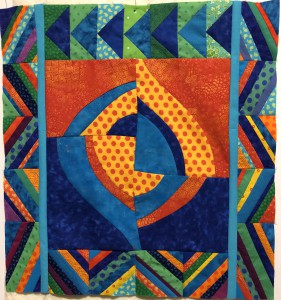 Here's my Lone Robin with the third prompt, stripes or strips. I used a foundation piecing technique that uses newspaper as the tear away foundation.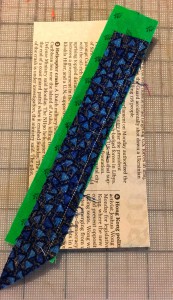 The first strip was 1.25." The rest of the strips are either 1″ or 3/4″ I used a short stitch length of 1.5.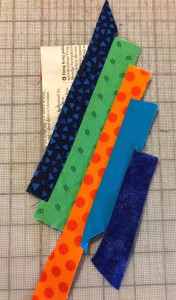 Keep adding strips. The ends can be triangles rather than strips.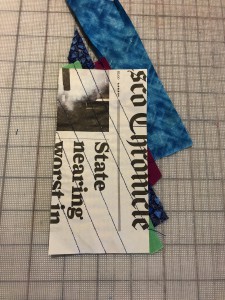 Trim from the back, using the paper as a guide.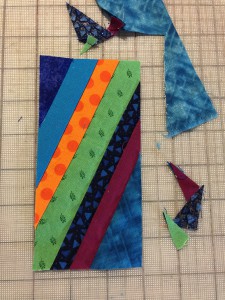 Here's the finished block.