I went to both Bay Quilts and New Pieces today to buy fabrics for my 2 Prism Play quilts. I know some people are dying their own fabrics, but that is not my expertise.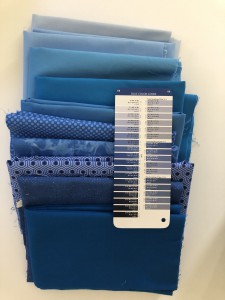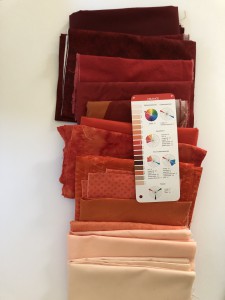 Here are the fabrics for both quilts along with the color card for that color. We're not even allowed to use black or white. If I had known that "orange" would include so much brown, I would have chosen purple or violet!
Here's more info about the show. SAQA (Studio Art Quilt Associates) will have a juried show called Prism Play. I signed up to make 2 quilts, one in blue and one in orange. Each quilt will be one color, and 45″ tall by 15″ wide.