I'm working on my 15″ wide X 45″ long quilt for SAQA's Prism Play challenge. I'm making an orange quilt and a blue quilt. I can only use the colors on the color card I received- no white or black, either.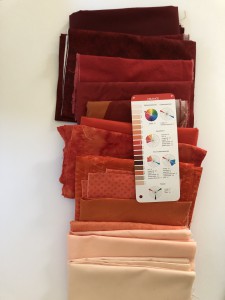 Above is my pile of fabrics that match the card.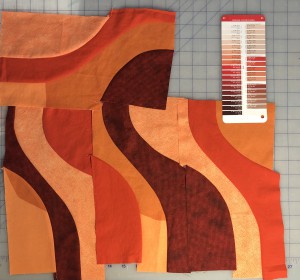 Above are the first four blocks. This photo has the truest color. The other photos are too dark, and not orange enough. The quilt won't be sewn together like this because that would be wider than 15."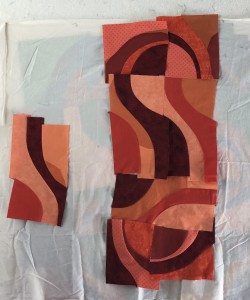 In addition to the rectangular blocks I made four square blocks. Above, I started arranging them on my design wall.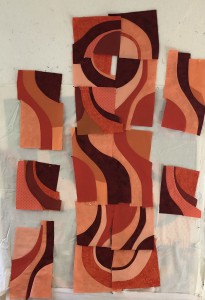 I decided that I needed a lighter light, and made four more square blocks with a flesh tone as the lightest light. Also, the gap in the top circle inspired me to fill it with a pieced accent strip.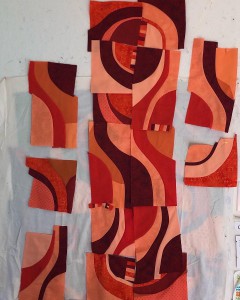 Here it is with the accent strips added, after a little more rearranging of the blocks. The blocks on the sides may not make it into the final quilt. I'm still several days away from sewing all the pieces together.