It's been a while since I've done papercutting. However, I just added several papercuts to the papercut gallery which you can access from the menu bar at the top of my blog. I made most of these a long time ago but hadn't added them to the gallery. Here they are: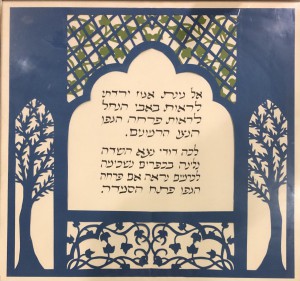 I made this as a final project when I was taking a class on Hebrew calligraphy. The text is from Song of Songs. If you look closely, some of the green fig leaves are on top of the lattice, and some are behind it.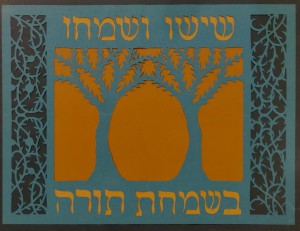 This is a flag for the holiday of Simchat Torah.  The words say, "Rejoice and be happy on Simchat Torah."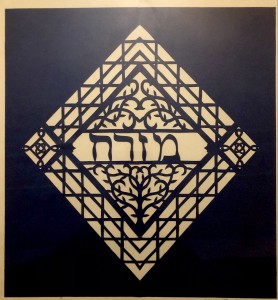 This is a mizrach for our sukkah.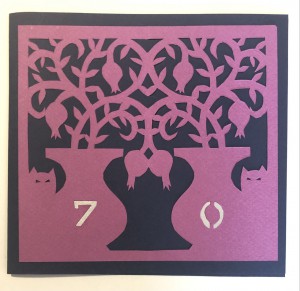 This is a more recent papercut, made as a 70th birthday card for a friend who has two cats.