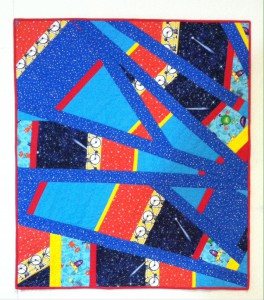 This space themed baby quilt was made for the sibling of the quilt with the yellow bicycle fabric below. The kids' parents are avid cyclists.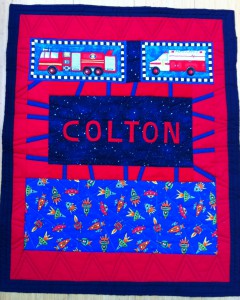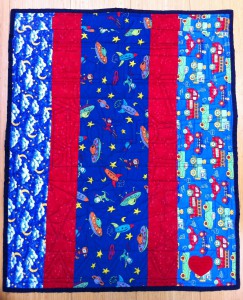 Above is the back of Colton's quilt.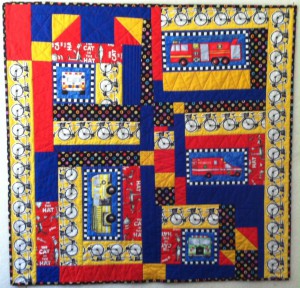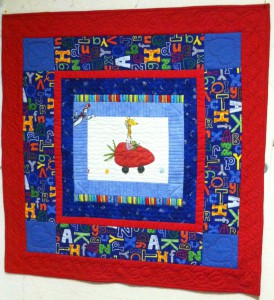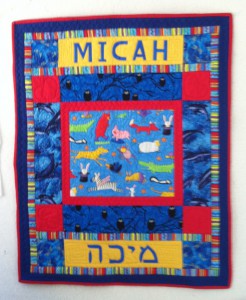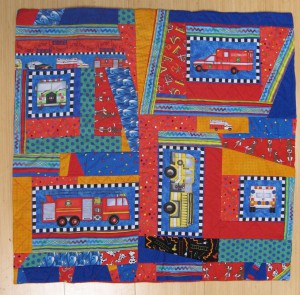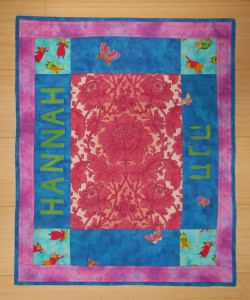 Hannah's quilt has fabric with peonies in the middle. At the time I thought they were roses. Hannah's middle name is Rose.