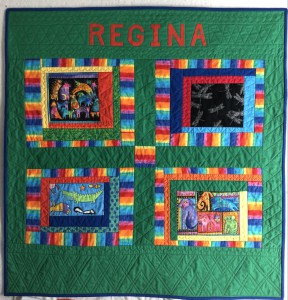 This is a log cabin variation for my cousin, Regina. Below is the back of this quilt.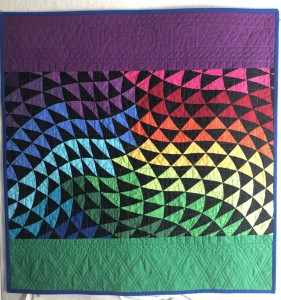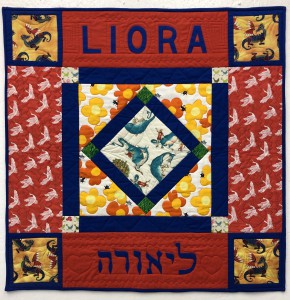 There are 2 different fabrics with dragons in Liora's quilt.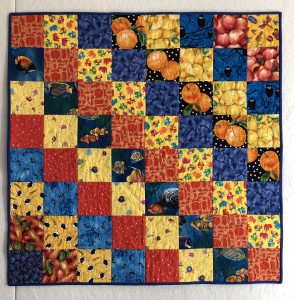 This is a variation on an I Spy quilt. There are 15 different fabrics, with images of carrots, butterflies, peaches, blueberries, lemons, snails, bugs, bees, fish, and other animals.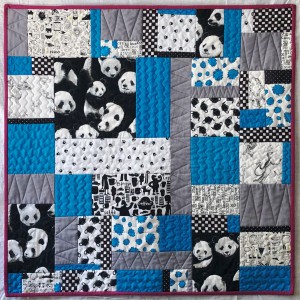 Stephanie's baby quilt. She requested grey and turquoise.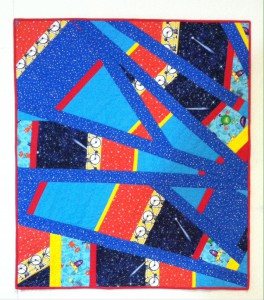 This space themed baby quilt was a commission, made for the sibling of the quilt with the yellow bicycle fabric below. The kids' parents are avid cyclists.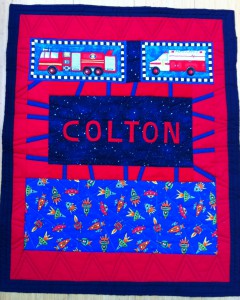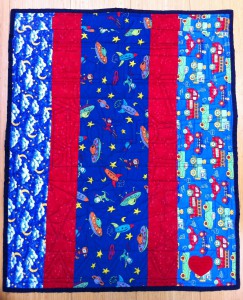 Above is the back of Colton's quilt.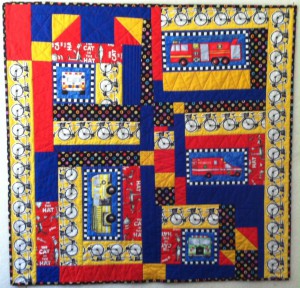 Commissioned by the grandmother, this baby quilt was made for a couple who love their bicycles.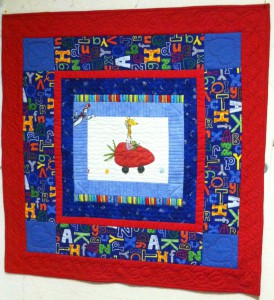 I made a pair of quilts for newly adopted twins. This is one of them.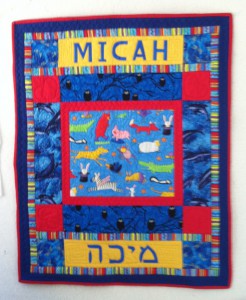 I made this one for my childhood friend's first grandchild.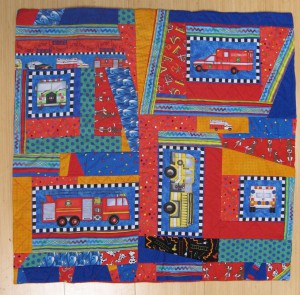 I've made a few firetruck crazy quilts. This one belongs to a cousin.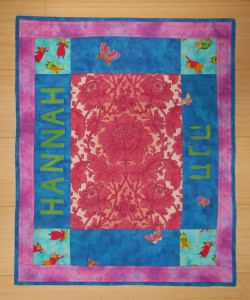 Hannah's quilt has fabric with peonies in the middle. At the time I thought they were roses. Hannah's middle name is Rose.