I was going to go to a singing group, but I'm having so much fun exploring disappearing four patch and nine patch variations, that I'm staying home to sew instead.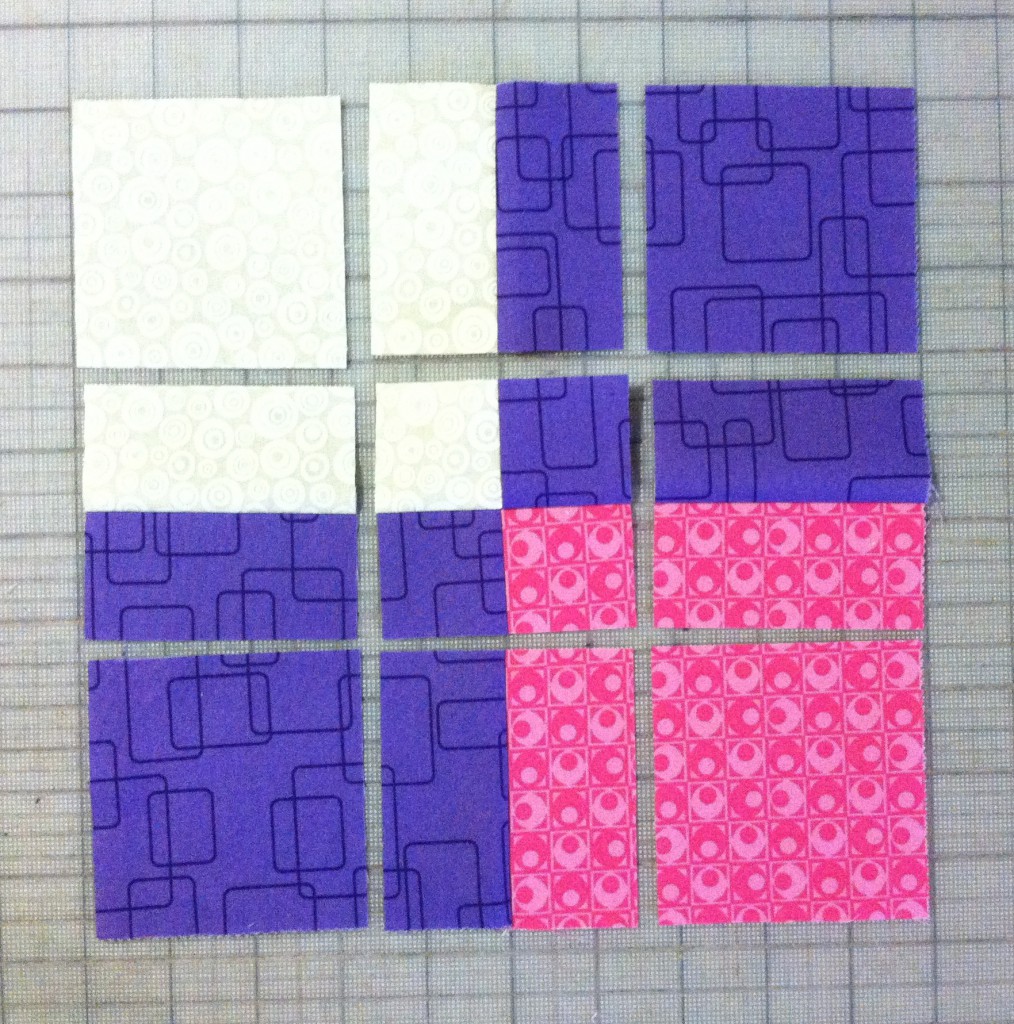 Here is a four patch that has been cut into nine pieces, i.e. into a nine patch.
Here it is again, after I sewed it back together! The inside slices were cut 1.5″ from the center seam. I've also cut them at 1″ from the seam. I think I like them better with the cut at 1″ from the center seam.