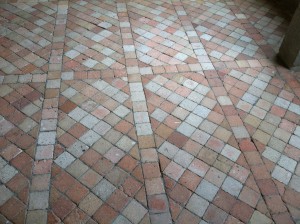 Here's a tile floor from the castle at Azay Le Rideau. Very quilty!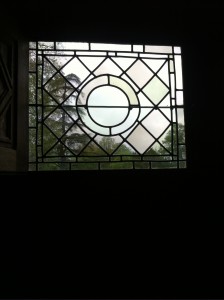 How about this window from the same castle?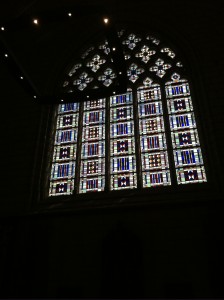 Or this window, from the abbey we visited yesterday? Also quilty.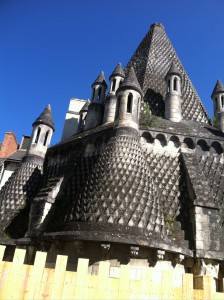 It was because we saw this amazing roof in a book that we decided to visit this abbey. Isn't it wonderful?