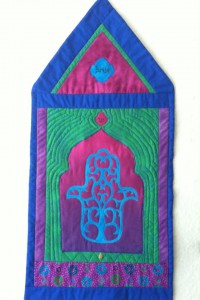 This is the small healing quilt I just finished. I'd like to make a larger one, and maybe add more embellishments, like tassels to the bottom. It's hard to see in this photo, but there are seed beads sewn in the flowers.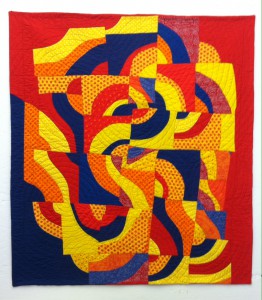 I call this one, "Circular Rectangles". I started this quilt a year or so ago when I first taught my circular squares and rectangles class. I taught it again, recently, and made more rectangles with the same colors. I decided it was time to gather both sets of blocks together and make a quilt. My favorite part is the lower left corner where the edge of the pattern meets the blue of the negative space. I'd like to make another quilt like this, but with more negative space, and less busy, overall.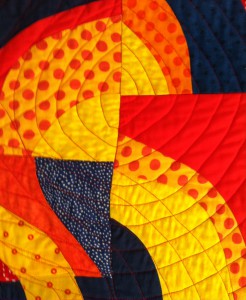 Here's a detail of the quilting. I used my walking foot, of course.