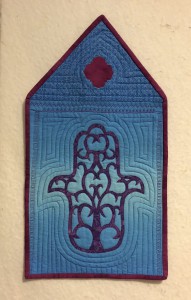 Here's a small quilt I'm calling House/Hamsa that will be for sale in the Marketplace section of Voices In Cloth. I'm thinking of adding some beads to it.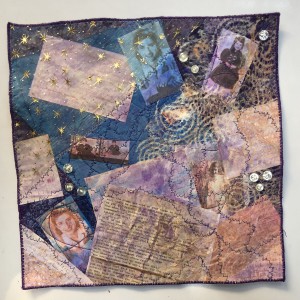 This is a small mixed media quilt that i made about my mother. There are copies of old photos and recipe cards in her handwriting. The class I made this quilt in was on what would have been her birthday if she were still alive.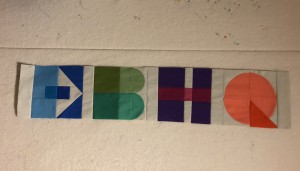 There is a section of Voices In Cloth that shows quilts or pieces in progress that were made in an EBHQ workshop. So I spelled out EBHQ in fabric in the workshop with Kevin Kosbab. I like the transparency effect I got with the fabric I chose.