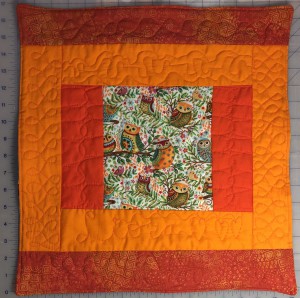 Here's the front of the doll quilt I made with owl fabric in the middle. I practiced my free motion quilting on it. After it was finished, I realized that it wasn't a quilt for a doll, but for Liora's plush owl. Her owl's name is, HooHoo. Sure enough, when I gave it to her she immediately covered HooHoo with it. Here is the back of the quilt, which Liora seems to think is the front.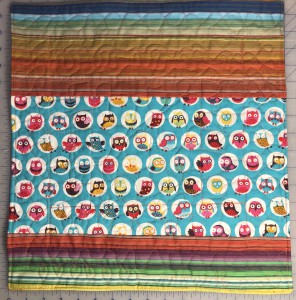 I couldn't resist putting more owl fabric on the back.
Here is the front and back of a little purse that I made with owl fabric, also for Liora.