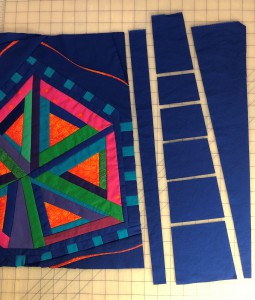 I seem to have ladders on the brain right now. I'm piecing a ladder into my Lone Robin quilt. Prompt #4 is roads, paths, ladders, and steps. Each space between the  rungs on this ladder is at least 1/4 inch closer together than the previous one, as if they are smaller, receding into the distance. I'm also making a tiny ladder out of sticks to go with the fairy door I made for the tree outside our house.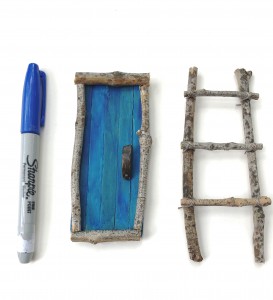 Here's the door I made from popsicle sticks and my twig ladder, ready for installation on the tree. The Sharpie is for scale, so you can see how tiny it is. If you double click on the image you will see the cord I wrapped around each twig of the ladder.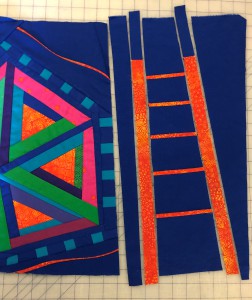 Here is the process of piecing the ladder into the background.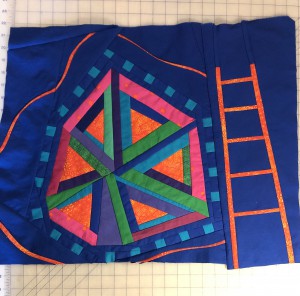 Here's the ladder sewn together. I'm not sure if I'm done with it. I might change it.
#lonerobinquilt #ebhq_quilters #ebhqlonerobinquilt #sfqg